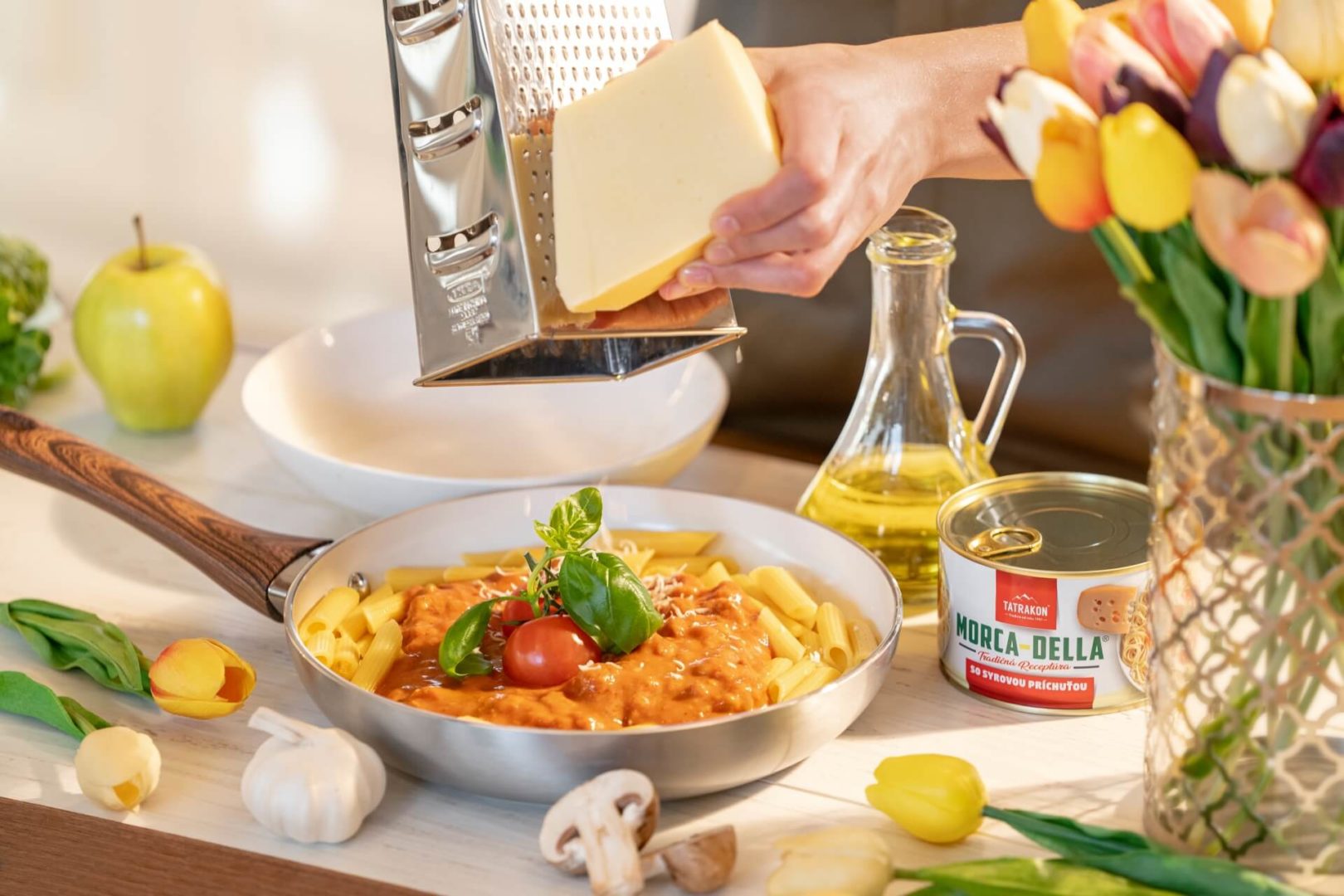 A traditional canning company based in Slovakia well known for it's quality
The canning industry has a longstanding tradition in the region under the Tatra mountains. The first written record dates backs to 1931. The period of changes in the production program has began following the nationalization of the former enterprise TATRA-tovaren. Our product line covers meat spreads, refreshments for travellers and ready-made meals. The very first production of the well known spread PALI was launched in September 1984; the best-selling spaghetti sauce in Slovakia up to this day MORCA-DELLA was created in March 1985. These products contribute to the profit of the company TATRAKON which currently exceeds 10, 000, 000 EUR per year.
The assortment includes meat cans, vegetable and fish spreads, ready meals and cereals. The company portfolio comprises of 120 types of products. The TATRAKON's most sold products include spreads, such as Pali®, Bôčiková spread and the well-known Morca-della® spaghetti sauce. In addition to classic products, one can find premium series in the company assortment.
Lately, the company has re-invested considerate amounts of money to modernise the production, facilities and to improve the technologic process.
When joining the European Union, the company met strict requirements and was assigned an identification number SK611ES for purposes of production of pasteurised and sterilised meat products in hermetically sealed packaging, their stocking and to release on the market.
In 2007, the company was awarded The National Award of the Slovak Republic for quality according to EFQM Excellence Model. The health safety of our products is one of the key objectives of our company.
In 2019 our company was awarded by the Best Buy Award in the category "spreads" for the highest quality products meeting the best price. The TATRAKON promotes agriculture within animal and plant commodities by purchasing especially domestic materials. The aim is to satisfy the needs of the agro-food market concerning safety, quality, origin and tradition of our products.
At the beginning of 2020, TATRAKON completed the construction of a new production area in the district of Poprad, and in May the company moved production to a brand new factory. The move brought with it the improvement of logistics within the entire production, the expansion of production capacities, and also the possibility of progress.
In 2022, TATRAKON obtained the IFS Version 7 Certificate (International Food Safety).
In 2023, TATRAKON received the Superbrands award. Our company received the award based on history, innovations, products and the determination of all those who built the brand.
Certificates
Production
Projects